The Argentine Wine Industry
A changing industry
The Argentine wine industry developed to satisfy, and was sustained by domestic demand. This reality encouraged high volume but relative low quality product ('table wines').
Faced with falling domestic demand, the producers who read the trends and were smart and capable enough to adapt, had both the opportunity and imperative to shift their focus to production of high quality 'fine wines' for the international market.
But the transition has not been straightforward. Winemakers have had to attract substantial foreign investment – largely from Europe. They have also had to continue to service the domestic market, because, while exports are growing, domestic demand continues to provide a vital base of cash-flow.
The challenge for Argentine wine-makers is that the domestic and international markets have significantly different tastes. The domestic palate, raised for generations on table wines and lower-quality products, has grown accustomed to (and continues to demand) a style of product that does not compete well internationally. Consequently, as Argentine producers develop their methods and improve their products, the industry as a whole is conscious of the need to move gradually to allow domestic tastes to evolve with it.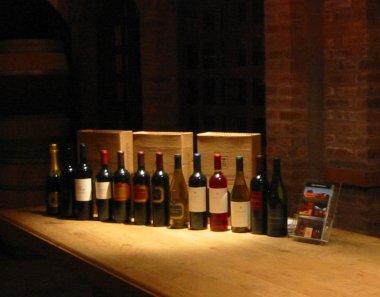 Fabre Montmayou produces fresh, unoaked wines for the international market.
Various producers deal with this conundrum in different ways. Bigger producers often produce two entirely separate lines – marketing a whole different range of wines internationally to those they sell at home. Medium sized producers often produce just a few wines that they market internationally, and bulk wines for the domestic market, or vice versa. Small producers are generally forced to put all their eggs in one basket or the other.
A look at the Argentine wine industry's key statistics tells the story.
Next: Key statistics
Index